At Lux Dental, we are committed to providing you with the best dental technology available in the industry. Here is an overview of the technology used in our office:
3D CT Scanner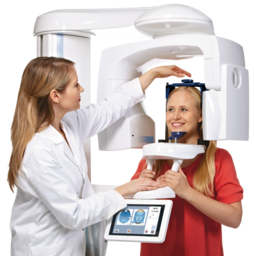 Recently our office was equipped with a digital state of the art 3D scanner, also known as a CT scanner.  Lux Dental is one of the few offices that offers such advanced technology, which allows us to see and diagnose things not visible on older two-dimensional images. Furthermore, our CT scanner allows us to precisely determine if a patient is a good candidate for implant placement and how successful the procedure can be.
Our Planmeca ProMax X-ray machine brings new possibilities for treatment planning and maximizes the safety of our imaging procedures. This unit complies with the best practices in dentistry by following the American Dental Association's ALARA (As Low As Reasonably Achievable) radiation principle to minimize the effective radiation dose to our patients. The unique features of this unit allow us to choose what area of the teeth and facial anatomy we need to capture, which significantly reduces any unnecessary exposure.
Our staff can also adjust the unit's settings, allowing us to capture only the details we need. We use this unit with state-of-the-art software applications for the best possible care using the latest technology.
Computerized Anesthesia Delivery System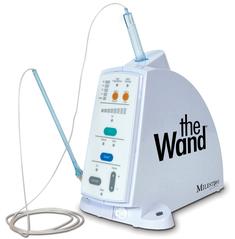 Most of us are scared of needles. At Lux Dental, a patient's comfort is our priority. We can eliminate the stigma of needles by offering our patients a computerized anesthesia treatment also known as the Wand. The Wand® STA is an anesthesia delivery system that provides immediate, pain-free dental anesthesia for all injection types.
There is no collateral numbness in the cheeks, lips, or tongue, meaning patients can speak clearly and comfortably immediately after injection. Patients report feeling a tiny pinch and then nothing at all. We proudly offer this technology to everyone, but especially to those with a fear of needles. Ask us about our painless injections!
Digital X-Rays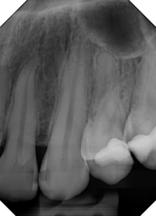 Digital dental X-rays allow us to accurately diagnose dental conditions while minimizing patient's exposure to radiation. At Lux Dental, we follow American Dental Association's ALARA (As Low As Reasonably Achievable) radiation principle to minimize the effective radiation dose to our patients. The need for the type of X-rays is determined on an individual basis and not overused. Out digital sensors require only a minimal amount of radiation.
Did you know that having two X-rays taken exposes us to the same amount of radiation as a flight from New York to Los Angeles? The benefits of digital radiography far outweigh the danger which many people associate them with.
Digital Intra-Oral Camera
Have you had a dentist tell you that a tooth is cracked and needs a crown? Before agreeing to the treatment, would it not be nice to be able to see the crack magnified 200 times in front of your eyes? Intra-oral camera allows us to visualize the finest features of the tooth at great magnification. With our camera, you can dramatically see the problems with a tooth with unsurpassed quality. It allows the patient to clearly understand and visualize the problem with their tooth.
Digital Intra-Oral Impressions
Most of us have had tooth impressions taken and know how uncomfortable it can get. Our new technology can eliminate the need for such traditional tooth molds. Instead of bad tasting impression material, we can now take a digital scan of the patient's teeth and bite, make adjustments in real time, and transmit wirelessly for processing. Taking an impression is now an effortless procedure, without gagging or drooling.
ZOOM Whitening System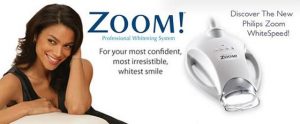 For those of you who always dreamed of a whiter smile, your dreams can become true with ZOOM whitening from Philips. It is by far the most efficient and predictable method of improving the color of your teeth. In about an hour, you can easily get the confidence that comes with having beautiful, white teeth!
Save
Save
Save